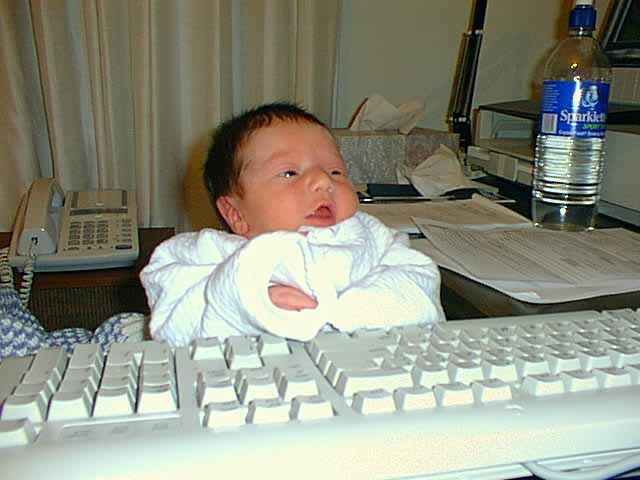 DORASUSANNASCHOENBERG'SHOMEPAGE
---
I turned two years old on Friday, March 31, 2000. Daddy took me to my "big girls" playgroup at Sinai Temple to celebrate with my friends Sanam, Danni, Ariel, Daniel and Oliver and the teachers Rachel and Miriam. On Sunday, we had a big party at Rustic Canyon park. In attendance were my friends Niko, Isaac, Chris, Liz, Marko, Aaron, Sanam, Austin, Ariel and lots of older people too. You can see pictures my Daddy took.
We went to Palm Springs for Passover with Grammy Rose and uncle Jonathan and aunt Jenny.
I celebrated Mother's Day and went swimming with my Mommy and my grandmother who I call Mima, and my aunt marlena who I call Mars and my cousin Marko. Here are 1234 cute pictures of me.
On July 4, 2000, my brother Nathan was born. I like to call him Ethan, like one of my friends down the street. I'm not sure what all the fuss is about the baby but I like helping Mommy feed him and patting his soft skin.
You can see some pictures of me and my brother in September, when we went to the mountains by clicking here.
My grandmother "Mima" set up another home page for me with lots more pictures.
You can still see my old zero-to-three months home page for some newborn pictures, or my four-to-six months or six-to twelve-months or twelve-to-24 months home pages. Or you can return to my most current home page.
You can send me an email too!